Latest News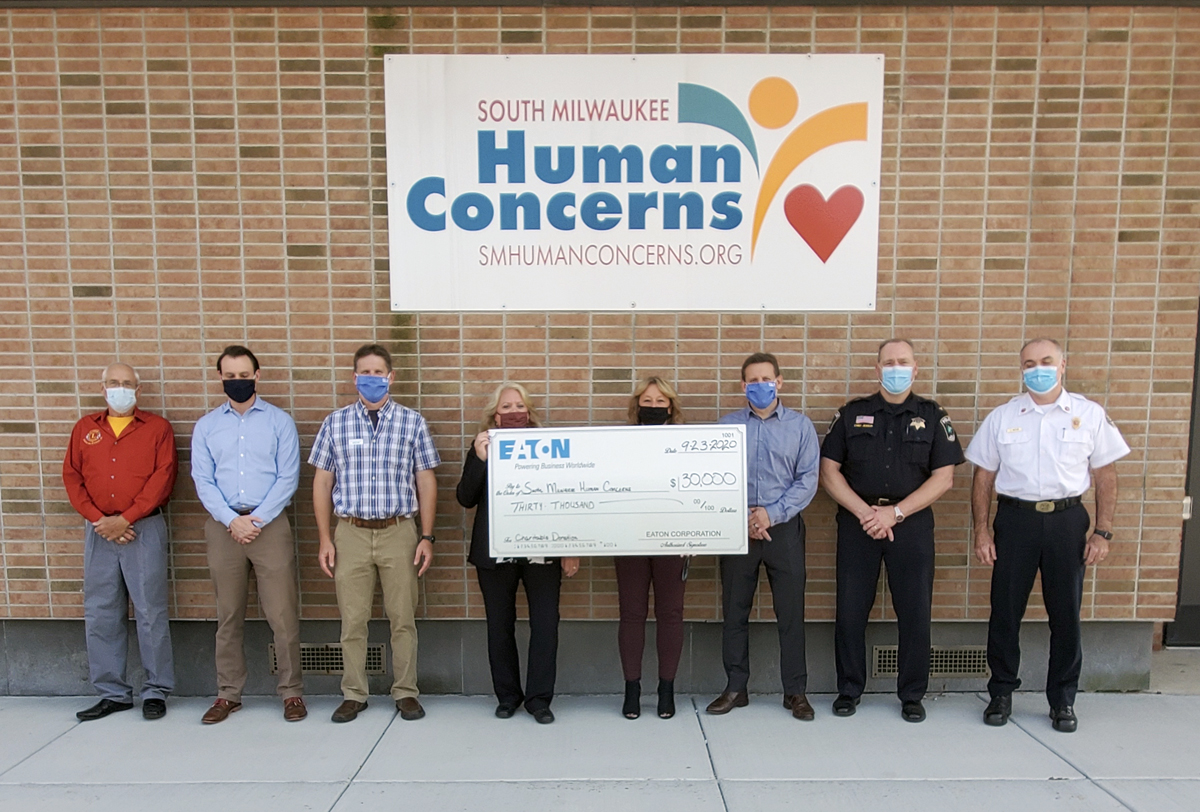 South Milwaukee Human Concerns (SMHC) received the largest grant awarded by the Eaton Corporation Charitable Fund in , a $30,000 award that will help the nonprofit food pantry continue its mission of help and hope to thousands of South Milwaukee residents. A huge thank you to Eaton Corporation.
---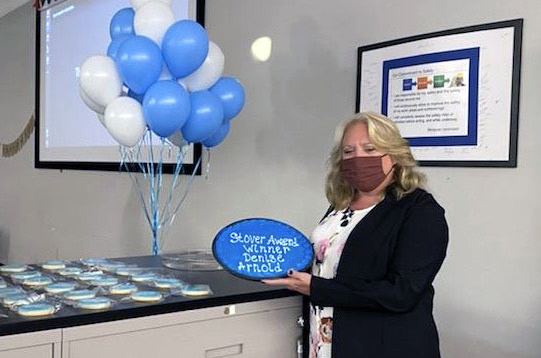 Congratulations to Denise Arnold for receiving the Stover award. This award was presented to only 8 people world wide! Thank you for everything you do to help our pantry.
---
Memorials, Honorariums Receive Special Online Recognition

Memorials and honorariums will be listed on special pages on this website as a way to quickly and commendably recognize individuals, families and events.
Memorials honor the memory of a family member, friend, colleague, etc. through the good work of South Milwaukee Human Concerns (SMHC). The donor's name(s) and those memorialized will be featured on the dedicated Memorials page. Anonymous memorials can also be made.
Honorariums typically recognize a life event such as a birthday, anniversary, retirement or dedication. The honored individual/event along with the person, family or group providing the honorarium will be featured on the dedicated Honorariums page. Anonymous honorariums can also be made.
For information on planning a memorial or honorarium, contact SMHC director Debra DeBoer at 414-764-5340 or debrahcsomilw@gmail.com
South Milwaukee Human Concerns
Location: 1029 Milwaukee Avenue
Mailing: P.O. Box 314, South Milwaukee, WI 53172
414-764-5340
Please help SMHC continue to fulfill its critical mission of help and hope.